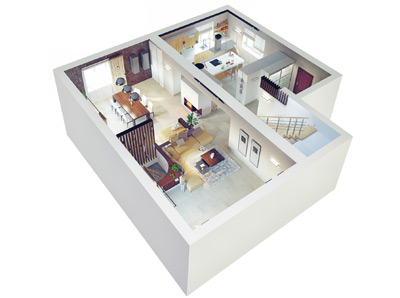 One of the best and most useful electronic conveniences for your home is music that plays wherever you desire. Better still is when the sound is heard, but not seen.
With the latest in digital components and our extensive skill in designing high-performance music systems, we can bring the joy of music to every room in your home. We make the system as easy and convenient to use as a light switch, and virtually invisible.
Speakers can be hidden in walls and ceilings, indoors and outside. Waterproof speakers are used in baths, showers, pools and patios. You can hear music from your iPod, a server based copy of your CD collection, streamed internet music, satellite radio, cable, or conventional radio. Song and album information can even be displayed on any TV or LCD touch panel.
An excellent time to consider adding a music system is during a remodel or new construction. Contact us for a consultation at your convenience. We are happy to work with you and your designers to achieve your desires.
During the design and planning process High Performance A / V will work with you to select the best components for your home or project. We create integrated systems of speakers and electronics to create the best A / V system for your unique needs.
Remote controls come in many varieties, custom program point-and-shoot, remotes that communicate through walls and floors, and even the advanced system that works with your iPhone or iPad. Eliminate the clutter and complexity of using several remote controls. We can design a custom remote to control all of your Audio Video Equipment plus so much more.
Let us find a solution that works for your system and your home and life.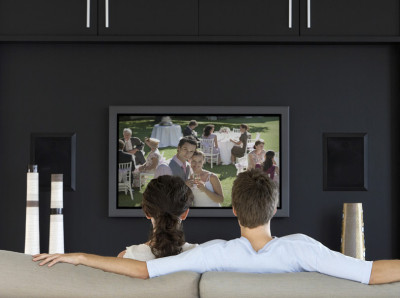 Surround sound enhances the way you experience entertainment at home and in the cinema by creating the optimal environment for all of your favorite content.
Whether at home or in a movie theatre, surround sound enhances the way you watch and listen to movies, music, and other entertainment.
Conventional stereo creates dimensional sound in front of you.  Surround Sound expands on stereo to deliver sound from the sides, behind, and even above you—creating a natural, multidimensional sonic environment based on the science of how humans hear.
With Surround Sound, your entertainment springs to life, putting you in the center of the action.
Light touches every part of your home – your furnishings, your décor, your lifestyle, and your artwork. An integrated lighting system, along with window treatment controls, allows you to personalize your surroundings to your mood.
Your lighting is set to work together in preset sequences. For example, you arrive home from work to find your entire path – from driveway to bedroom – fully illuminated, with your shades opened or closed depending on the appropriate time of day. When you entertain, the interior and exterior are bathed in the most appealing and functional glow. When you go out of town, press one button to set timers so lights turn on and off and shades close and open, in a pattern that suggests you are still home.
Lighting and shade control forms an integral part of our home theaters and media rooms. Once experienced, you'll want it throughout your house, and with the newest digital technology, lighting control can be added just as easily to finished homes as to new construction projects.
Increase security, conserve energy, add convenience and beauty to your home, with a High Performance A / V lighting and shade control system.
Let us create the perfect viewing design for your TV viewing experience. Enjoy your TV indoors and outdoors. Just about anywhere in your home including bathrooms, kitchens and even above fireplaces
We take in to consideration room lighting, safety, the viewing angle, distance, concealing wires, proper connectivity of all of your A/V equipment, and of course the mounting requirements
A home theater system will bring magic and excitement to all your video entertainment. Home theater systems transform your living room or dedicated space into a personal movie theater with incredible audio and video. We design and install custom Home theaters for dedicated spaces or multipurpose rooms.
View our Home Theater page for more information.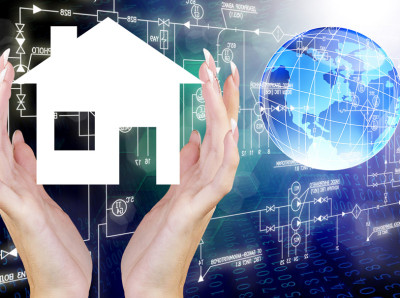 Imagine being able to control your music, lights, heating, air conditioning, security cameras, and sprinklers, all from your smart phone or tablet. No more remote controls. No more running from room to room just to turn off the lights. Just touch a single button and all of your home's electronic systems are at your command. Press one button and your theater turns on to your favorite movie, the lights dim, the curtains open, and the sound perfectly adjusts to your selection. We consolidate the operation of all of your home electronic systems – entertainment, lighting, climate, and window treatments. We remove all the complications and make your system truly easy to operate.
Visit our Smart Home page for more information on how Smart Home technology can enhance your life.
A Reliable Wired and Wireless Network is a must for communication between electronic devices in the home, access to the internet, for streaming services like Netflix and Pandora, and for wireless operation of the home's control system.
High Performance A / V pro's will design and install a reliable networking system to support all of your home technology needs
High Performance A / V designers, programmers, and installers are knowledgeable in electronics and construction. Following is a summary of how we take your dreams and make them into a High Performance A / V system.
Design – The first step is to dream and explore. We educate you on the latest home systems and options. The goal isn't to decide on specific components, but rather to discuss all the possibilities. We paint broad brushstrokes about what can be done, allowing you to realize your dreams.
Installation Our installers set the wiring neatly inside walls and ceilings. We wire and program the equipment, and test all aspects of your system at our facility. The installation crew delivers the system, and then completes the installation.
Education You will appreciate us the most when the installation is complete and we show you how easy it is to use.